April 15th, 2020 • Author:
Free Burma Rangers
• 2 minute read
16 April 2020
Arakan and Chin States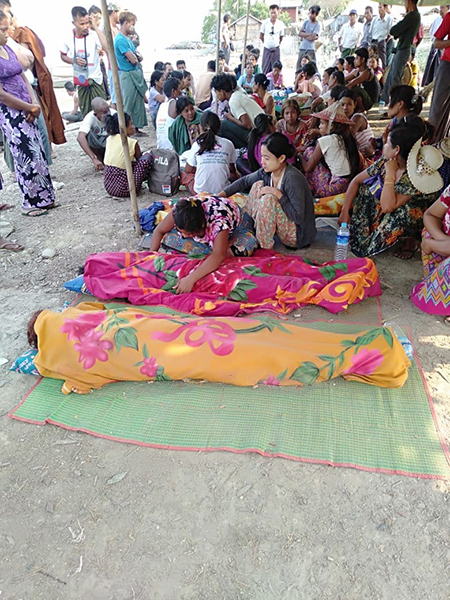 **WARNING: Graphic photos below**
On April 13, the Burma Army fired artillery into Kyauk Se Village, Arakan State, killing eight villagers (seven males, one female) and wounding 11 more. Of those killed, the youngest was 11 years old and the oldest was 25 years old. The youngest wounded villager was three years old while the oldest was 51.
At the time of the shelling, there was no active fighting between the Burma Army and ethnic armed organizations (EAOs) or between EAOs. The shelling was unprovoked and locals believe it to be racially motivated. Ten months ago, the Burma government shut off internet in northern Arakan State and parts of Chin State, adding to the ongoing tension between civilians and the Burma government.
Artillery and air attacks against villagers are becoming more common in not just northern Arakan State but also in southwestern Chin State. Around 3 p.m. on April 7, the Myanmar Air Force fired airstrikes into Nanchaungwah Village. Seven people were killed in the strike, eight more were wounded, and seven houses were burnt. Those wounded were taken to Paletwah Hospital. One villager expressed that the strike might have been mis-targeted since nearby Nanchaung Village had experienced fighting while Nanchaungwah Village had not.