April 9th, 2020 • Author:
Free Burma Rangers
• 2 minute read
9 April 2020
Karen State, Burma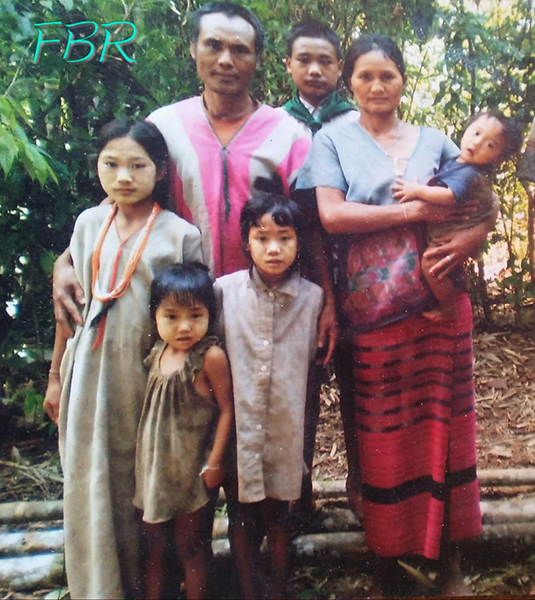 In spite of the COVID-19 virus, the Burma Army continues its attacks against ethnic people in Burma. Around 6:10 a.m. on March 31, Burma Army soldiers shot at Karen villagers who were carrying supplies on the Saw Mu Plaw car road in Luthaw Township. Then, at 6:54 p.m. the same day, Burma Army soldiers again shot at villagers in the same area, causing the villagers to flee and leave their supply loads, including diesel meant for ploughing rice fields, on the road.
After the second shooting, two of the villagers who fled, a husband and wife named Saw Thet Mee and Naw Yu Mer, went missing. The wife, Naw Yu Mer, returned home in the early morning of April 1, but her husband was still missing. She and the villagers thought he had been killed but had not seen his body so some Karen soldiers went to search for him. Due to Burma Army presence on the road where the shooting occurred, the soldiers did not approach it but used binoculars to search the area. Through the binoculars, they found Saw Thet Mee's body and that he had been shot and killed. He was 54 years old and leaves behind a wife and five children.
Burma Army soldiers also fired at villagers crossing a road in the Kay Pu area but no one was killed.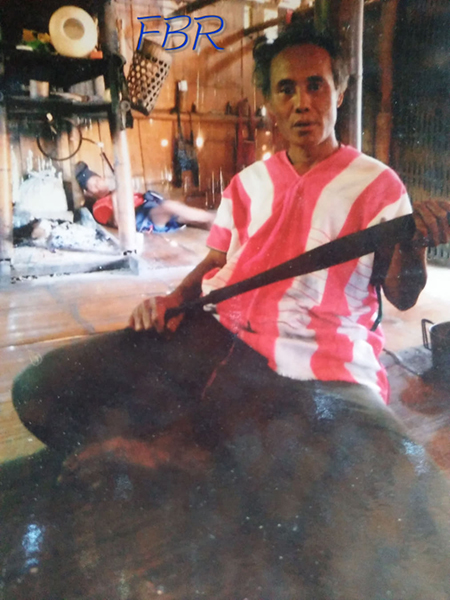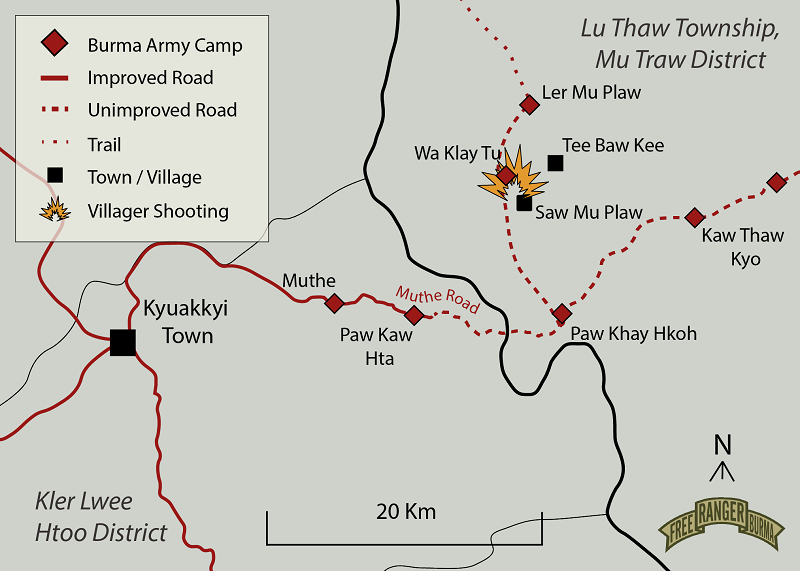 Burma Army Fires 30 Mortars into Karen Village Areas
At 0740 on March 10, the Burma Army fired three mortars from their Taw Mu Pla May Camp into Ler Mer Plaw Village rice fields. Then at 1352 they fired one more mortar from the same camp into the same area.
On March 20, the Burma Army fired two mortar rounds from Ke Deh Joh Camp into Da Ku Der Village and rice fields.
At 2210 on March 22, the Burma Army fired three mortars from Ke Deh Joh Camp into rice fields in the Da Ku Der area.
At 0900 on March 22, the Burma Army fired one mortar round at Ku Day Village, Maw Law Glo area, from their Gu Ko Camp.
At 1130 on March 23, the Burma Army fired 20 mortar rounds at Ku Day Village from their Gu Ko Camp.